Free shipping in the US when you spend $39+
Stop breastfeeding, fast.
Our team is on a mission to make breastfeeding and weaning as painless, joyful, and soothing as possible. Shop cabbage-based cream to ease engorgement and take back your postpartum experience.
Shop Now
Why CaboCréme?
Soothe, relieve, and calm swollen breasts after pregnancy and beyond. We love making a difference in women's lives by leveraging the power of concentrated cabbage extract to naturally promote the suppression of breastmilk for more comfort, empowerment, and wellbeing.
Learn More
Hear from thousands of happy mamas...
Leah Bird
"I loved CaboCréme because it made the weaning experience a lot easier. I was terrified from all the horror stories about breastfeeding and weaning. It really helped with my engorgement and it actually works! It did the dang thing. Even my OBGYN was very impressed with how fast it worked!"
Irene Song
"This SAVED my life. With my first kid, I did not know about this and had to suffer hard - like, pain level 9 out of 10... when I had to suppress before I had to go back to work. With this crème, no pain at all and my milk decreased daily. By day 4, I did not have to pump at all. AMAZING product."
Amanda
This. Is. Amazing. Dried up my milk in a matter of days. No mastitis. No pain. No side effects. I had so many complications after the birth of my daughter. I just couldn't take on the pain and stress of breastfeeding too. I am so happy with this product I'm recommending it to everyone.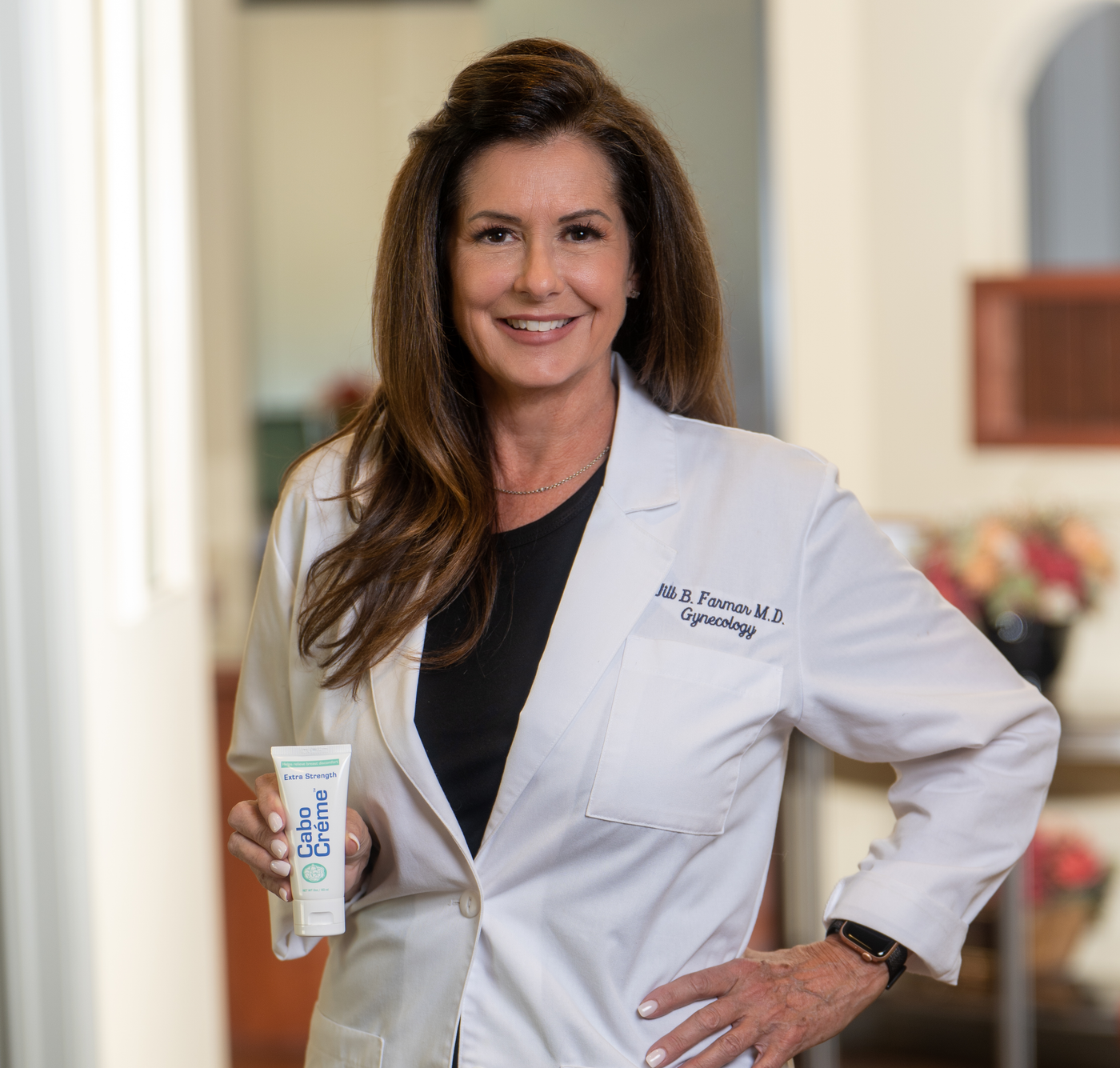 Dr. Jill Farmar
CaboCréme was developed by board-certified Ob/Gyn, Dr. Jill Farmar in 2004. Dr. Farmar's patients wanted something more convenient and effective than cabbage leaves and cold packs so Dr. Farmar collaborated with a biochemist from a top-notch cosmetic lab in her hometown of Dallas, Texas to formulate CaboCréme.
Learn More